Fancy working on your asana for a weekend in Wales? How about a savasana on sun-kissed shores? You're not alone…
Yoga retreats have exploded in popularity in recent years, and with good reason.
The blissful high you get from an amazing yoga class, coupled with the deep relaxation you feel on holiday – makes for an incredible experience that's unique to a yoga retreat.
It's been a rocky time for many and navigating life post-lockdown(s), has left many of us feeling that that our rhythms are 'off', and certain things don't serve us in the way they once did.
With benefits that extend far beyond the obvious 'holiday', a yoga retreat can become the 'trip of a lifetime' for anyone needing a reset button for their practice, mindset or basically their whole life…There are options available for beginners, right through to advanced practitioners, so there's no need to wait to go on a retreat.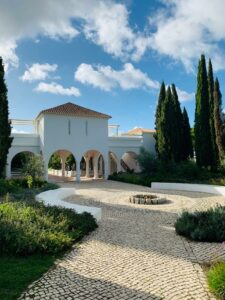 So what are the benefits of a yoga retreat?
Deep dive into your practice. On a retreat, you can expect to immerse yourself fully in the practice of yoga. Asana (posture) practice is only one of the 8 limbs of yoga, and a retreat allows you to explore the 8 limbs in a real way, and offers insight into how to infuse all aspects of your daily life with your yoga practice.
If you have ever left your yoga class, yearning for more time to explore that pranayama (breath work), meditation or a part of yoga philosophy a little longer, a retreat offers the chance to do just that – to delve into these rich topics in a way you just can't in a 1-2 hour class.
Connect with nature, see new places. Depending on the type and location of the retreat that speaks to you, you could complement your yoga practice with brisk bucolic woodland walks, stunning scenery, chilled out beach views, cliff-top hikes… some retreats offer plenty of scope for free time to explore your surroundings, some offer guided experiences to tour new landscapes.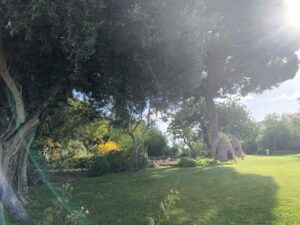 Meditation and reflection. If you're contemplating a life change, taking time away from your usual routine, and your roles and responsibilities, allows you quiet time to really listen to your inner wisdom and contemplate your choices and circumstances.
Meet new people. Plenty of people attend a retreat by themselves, and meet like-minded individuals, so don't be worried that you haven't got a friend or partner to go with. Just be sure to check out the accommodation on offer, as often the prices are based on shared accommodation.
Healing. Perhaps you're getting your strength back after an injury or illness. Perhaps you're recovering from an emotional trauma… a yoga retreat can offer the time and space to turn your attention inward, and focus on your own healing.
Nourish your body from the inside out. Make choices that align with your highest self – often, retreats offer a menu of healthy, delicious food, prepared for you. Taking the everyday chore of preparing meals and turning it into act of love for your body and boosting your wellbeing. Return to everyday life feeling cleansed and refreshed. Of course, some retreats also offer a cocktail with a view, so choose what suits your needs right now!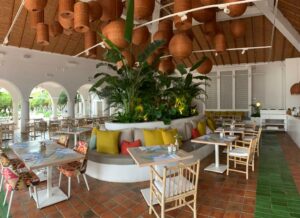 What are you waiting for?
If you find you fancy some asana abroad, then you should probably know that all the images in this post are from Yoga on the Edge's upcoming Portugal retreat.
From a beautiful, remote farmhouse in the Algarve, book now for five days of bliss, surrounded by ancient olive trees, aromatic plants and herbs. Immerse yourself fully in the true traditions of yoga, building strength and deepening our practice. The meditations woven into the week have been designed to assist in identifying old habits that no longer serve us, creating new patterns that will lift, restore and re-energise.
Expect a combination of yoga styles from Vinyasa to Yin, sun salutations, Kundalini and beach yoga. Stimulate the senses with an aromatherapy workshop, and beautiful spa facilities. Nourish the body with a superfood workshop, and organic produce from the local market.
Limited places available for 24th-29th April. Click here for more details.