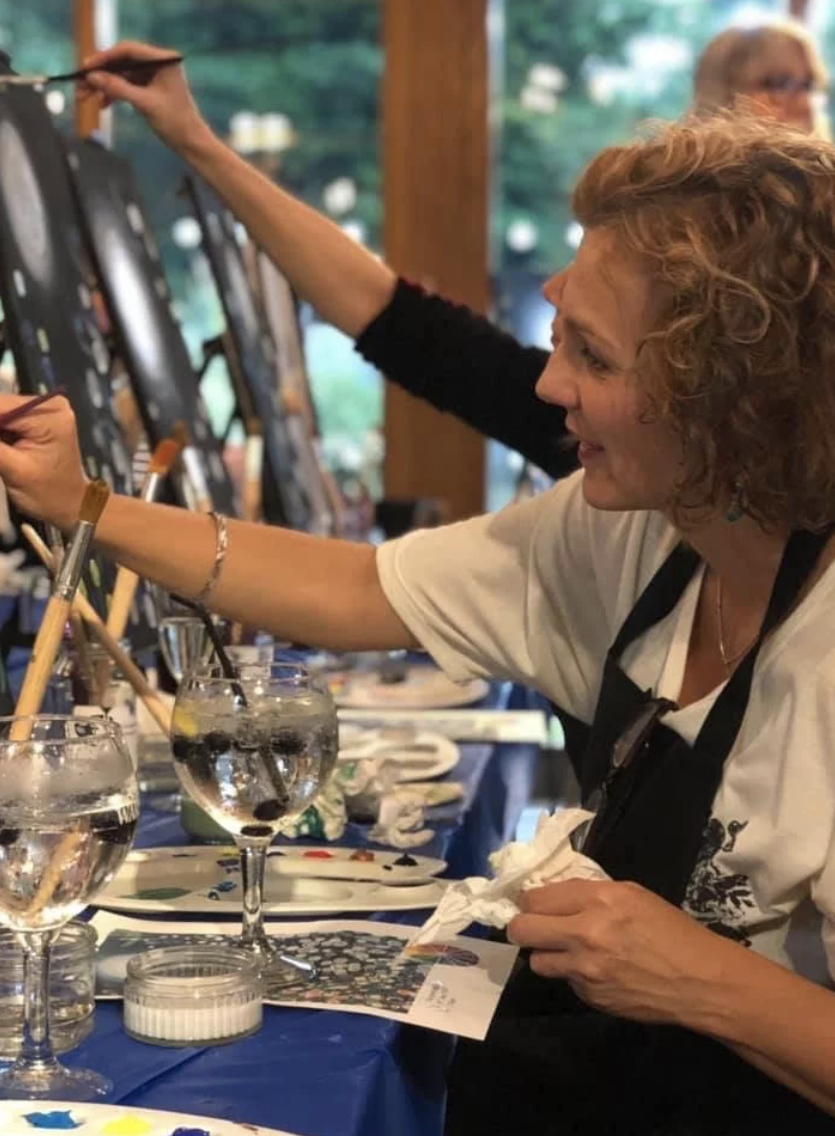 With Kelly Conniff for the Hannah Whitley Foundation
Cocktails 'n' Canvas aims to provide an easy way to enjoy art in a fun social setting. 
We provide all art equipment and tuition in the fabulous eateries around Cheshire. All you need to do is come along and have some fun. 
We believe there is a little artist in all of us,  just come with an open mind and let the creativity shine through.
Our artists will take you step by step through our simple fun paintings showing you which brushes to use how to mix colours and where to apply. Before you know it you will be applying your paints and going off piste.
Why art ??
With most of us leading busy stressful lives it's important to take time to relax and switch off. Art is a great way to do this. Self expression and creativity is an essential part of our Humanity, it supports feelings and emotions we may otherwise not be able to express.
Art is also teaches us to be curious and to take risks. In coming to a Cocktails and Canvas event people who don't usually practice art open themselves up to the possibility of learning something new and expressing themselves in a whole different way.
Art teaches us attention to detail, increases our focus  and develops our eye hand co-ordination and problem solving. 
After a difficult day, creating a piece of art is completely subversive, allowing you to leave the stresses of the day behind you whilst you relax and let your creativity envelop you.
At Cocktails n Canvas we aim to combine this with a fun social environment which allows you to share this experience with friends family or work colleagues.
Join Us
Kelly will be taking over Refresh On The Edge on Thursday 30th September 2021 for an evening of cocktails and creativity. All proceeds from this event will be going to the Hannah Whitley Foundation.
Date: Thursday 7th September 2021
Time: 19:00 – 21:00