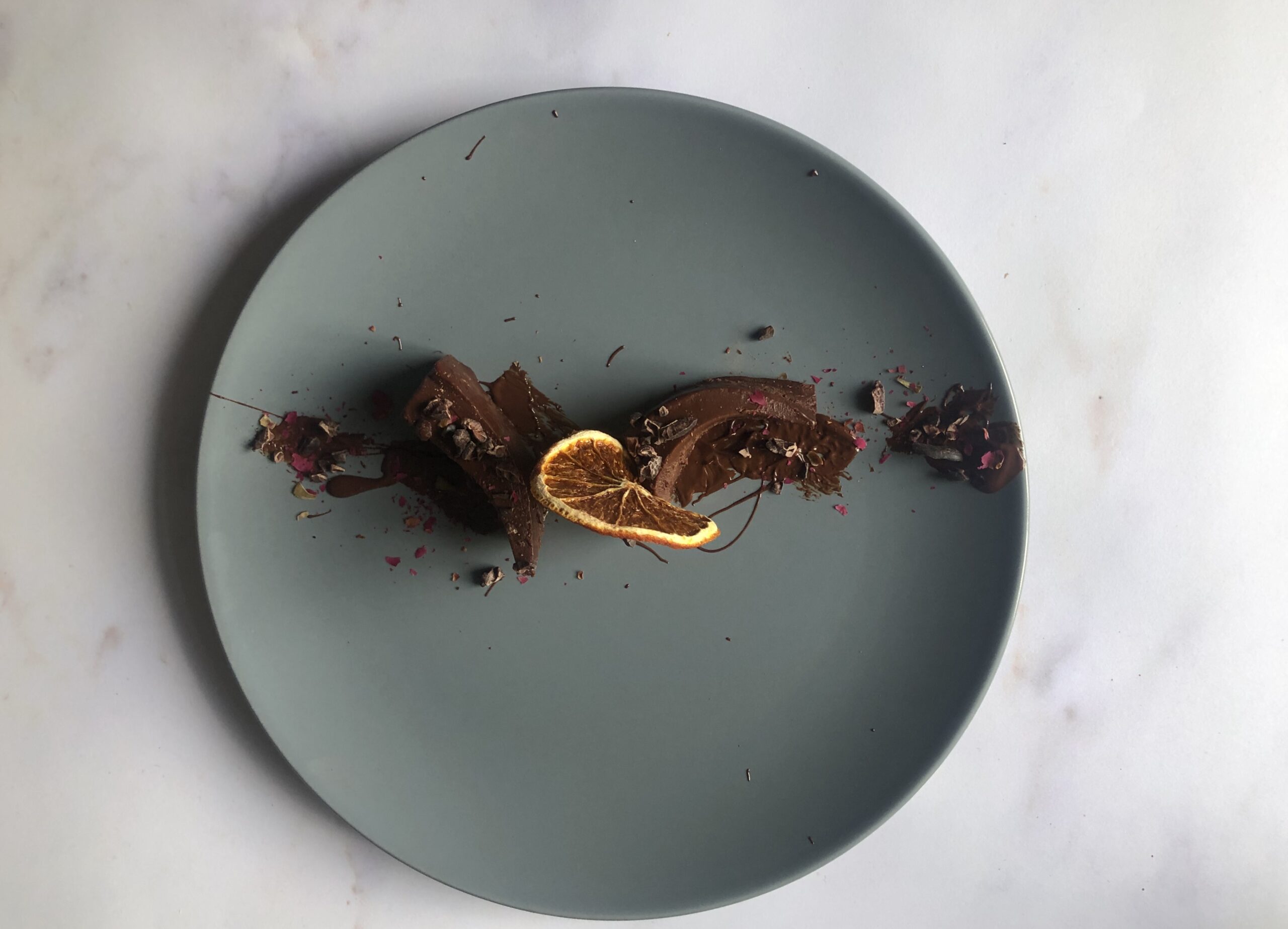 Kelly Mason has shared with us this vegan sweet treat that is super simple to make at home and share with your family and friends.
It's one of her favourite desserts to make and it's made using either fesh orange zest or infusing the dish with only a few drops of Wild orange Doterra oils. 
If orange chocolate doesn't appeal to you there is an option to replace the orange with a few drops of Doterra food grade peppermint oil or to omit completely and create a rich cacao & coconut cream dessert. 
Serve Est. 6 || Vegan. GF || Freezer friendly – 1 Month 
INGREDIENTS
* 1 1/4 cup (200g) melted vegan chocolate
* 3/4 cup (170g) coconut cream
* 1/4 cup (85g) maple syrup
* 1 tsp vanilla paste
* 1/2 cup (50g) cacao powder
* Zest of one orange or 4-6 drops DoTERRA wild orange oil
PLATING
* 4-6 Slices dehydrated orange slices
* 1 tbsp dried rose petals
* 1 tbsp cacao nibs
* 1 tbsp melted dark chocolate
METHOD
1. Place all ingredients into a large bowl and stir until smooth
2. Transfer the ganache by pouring the mixture into moulds in equal amounts
3. Place into the freezer for 4-6 hours until set
4. Remove from freezer and instantly remove solid ganaches from moulds and store in the fridge until serving.
Enjoy totally, completely & with all of your being.